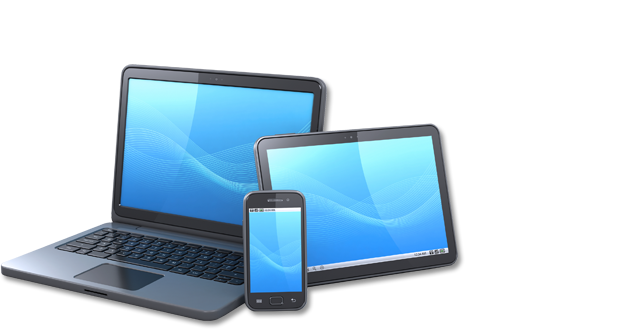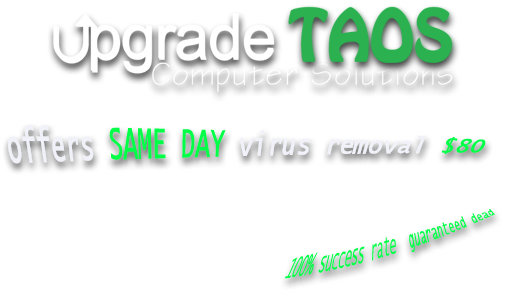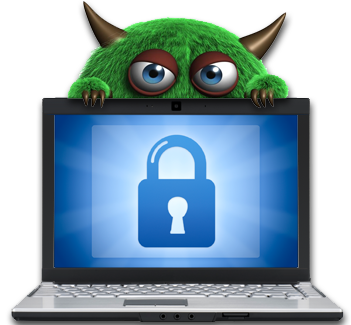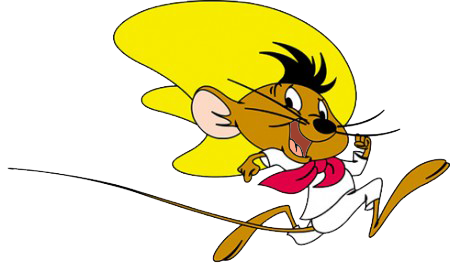 ¡Arriba arriba ándale ándale!
The fastest computer service in all of Nuevo México!
Upgrade Taos Computer Solutions
We're a family owned and operated business, serving the Taos area with quality computer service and sales, since 2005. We provide a wide range of computer solutions for home or business. We know just how important computers have become in the modern office, so we are on call to fix your computer TODAY! We fix most computer issues in 1 HOUR! We repair PC and Mac, any make or model. We offer drop-off, on-site, pick-up & delivery, or remote service. Please call to schedule computer service today!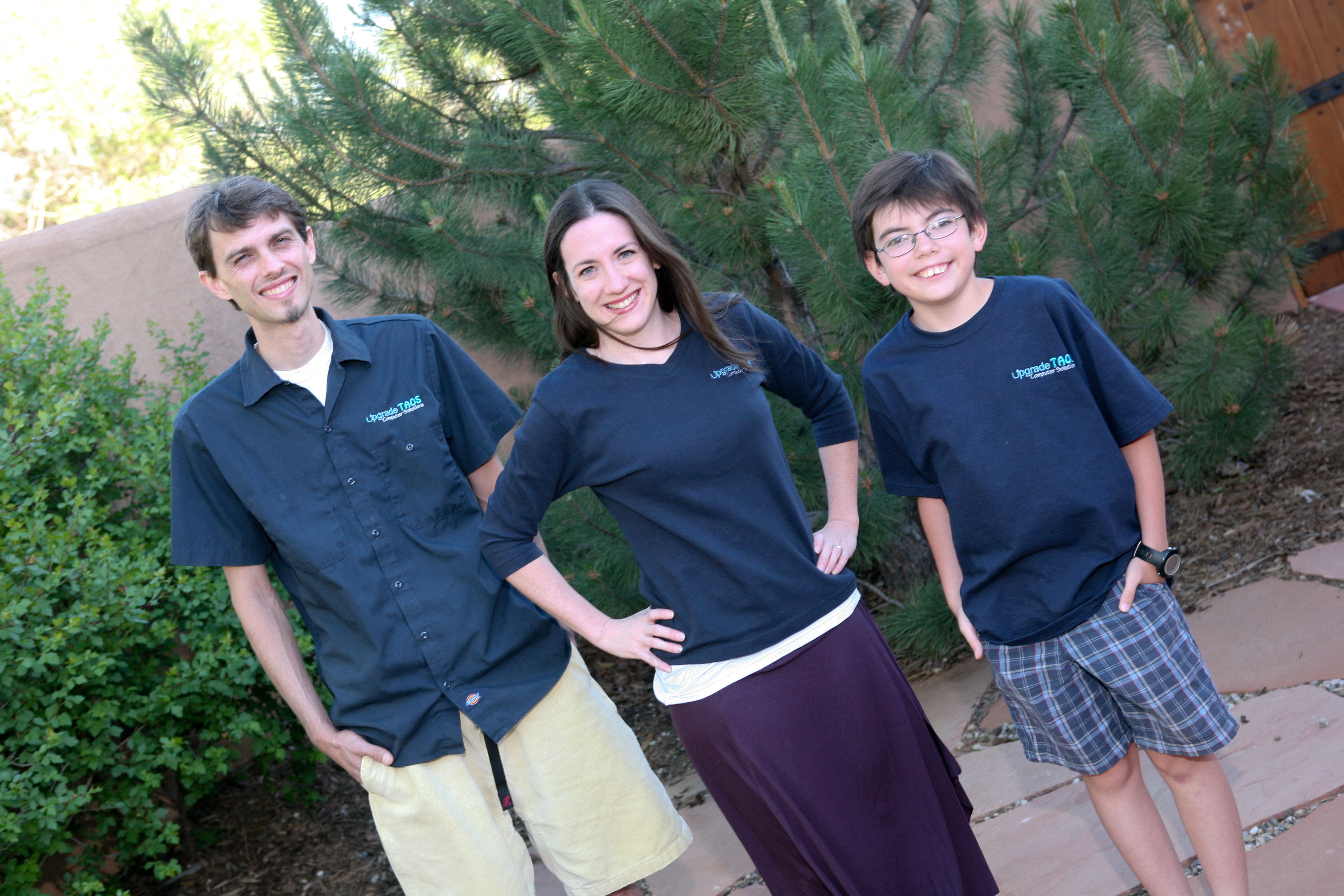 The best computer repair shop in Taos - very smart, efficient, and quick to fix your problem - whatever it may be. I will not take my laptop to... read more anyone else - thank you for being so available and efficient!

Sharon A Smith


June 13, 2023

Mike and his wife are two great people! Check out the web page and see what they're all about.

Kathleen Ninneman


January 24, 2023

Absolutely the best ever. Have used Mike for years. He's fast, he knows what he's doing and he's affordable. No one here is anywhere near comparable.

Judith Cahill


June 30, 2022

Love Mike. He's taken care of all my computer needs for years.

Robyn O'Boyle


February 27, 2022

Mike has always been very responsive and quick to troubleshoot our problems and fix them.

Paul Richard


August 20, 2021

Finest tech support in Taos County. No joke, I never met a more qualified computer tech than Mike at Upgrade Taos. Depend on getting competent, consistent and honest tech support!

Tony Romero


August 15, 2021

I have visited Upgrade Taos Computer solutions twice now and I have been impressed both times. The first time I brought in my PC in a panic because both charging... read more ports had stopped working and Mike was able to fix the problem in about 15 minutes. The next time, I brought in my boyfriend's Macbook because we had accidentally spilled milk on the keyboard and he was able to fix it up to working condition in a matter of an hour or two. Whether it's a Mac or a PC, Mike and Misty are talented, experienced, and really care about their work. I'd trust them with any computer repair.

Catherine LeMontangue


June 30, 2021

I was working online while visiting Taos when my laptop died. I found Upgrade and went to them because the tone of the other computer repair place's websites was harsh... read more ("$45 deposit required" or "up to 5 days to service your computer unless you want to pay $85 to jump the line"). Meanwhile, Upgrade's website is like, "most repairs can be done in an hour" sort of attitude with a friendly website. So, after making judgement based on website tone I drove over and was greeted by Max the giant dog (the only downside to Upgrade is being greeted by a giant barking dog). Anyway, Mike looked at my computer right there on the spot, gave me his quick assessment (not a good one either) and said he'd like to keep the computer for a while to run some tests. He called me a few hours later with the bad news (yup, dead computer). I picked it up and he wouldn't take any money for his work! No minimum charge, not deposit, nothing. He refused to take my money, saying he didn't do that much. So, next time I'm in Taos with a malfunctioning computer I'm going back over to see Max and Mike.

Scott Walker


March 22, 2021

Easy to reach, very friendly, easy to drop off my computer when I needed to, and most importantly, he did the job a little quicker than estimated and for less... read more labor cost. Even an Apple Store takes longer to do a screen replacement. Don't hesitate to come here for work on your Mac; this was probably the best experience I have had at a computer repair shop.

Alex S


March 22, 2021

Mike gave me counsel as if I was a friend or next door neighbor. We only met on the phone yet he went Above & Beyond anticipating all my pertinent... read more questions before I could even ask for some Free Advice. Patient, Friendly & Superbly Professional.

Rick Tanega


February 5, 2021

I'd give more than 5 stars if I could. Mike was absolutely splendid. I showed up close to closing time but he dove right into my problem and was extremely... read more thorough and professional. He even ordered a peripheral part on my behalf. If you're anywhere near Taos, that is where you must go for any computer problem.

Damion Dunlap


February 3, 2021

We were visiting in town and had a computer emergency. We found Mike on Google, and he diagnosed the problem within an hour. He was super responsive and professional!

Jonathan Tipton


January 14, 2021
Same-Day Computer Repair
Speedy Virus Removal
Hard Drive Replacement
Quick Computer Troubleshooting for lock ups, blue-screens, and slowness
Internet Connection and Networking Troubleshooting
Personalized Computer Sales
Custom Build Gaming Systems
Computer Equipment Consultation
Price-range Recommendations
Set-up and Software Installation
Computer Upgrades and Enhancements
Solid State Hard Drives
Memory Ram Upgrades
Back-up Solutions
Specialized Computer Services
Virus Removal Without Reloading
Memory Stick or SD Card Data Recovery
Hard Drive Cloning
Fileservers
We are committed to providing excellent service.
Affordable
Our pricing is always reasonable and affordable!
Personalized Service
We offer customized service for individual needs.
Utmost Professionalism
We'll show up at your home or business on time and in uniform.
Turnkey Solutions
We offer solutions to your technical problems.
Fast Turnaround
Most computer repairs are completed on the same day!
Dependable
We are dedicated to providing excellent service, we'll be there when you need us.
New Computer Sales
Are you looking for a new PC laptop or desktop? Let us help.
Wireless Networking
We set up reliable wifi networks and range extension.
Computer Repair
We work on all makes and models, PC or Mac.
Web Development
Web development and SEO services are offered when available.
Data Recovery
We offer back up solutions and data recovery services.
Smartphone Support
We set up, update and optimize iPhones or Android Phones.
You can have peace of mind...
…all of our services are 100% guaranteed